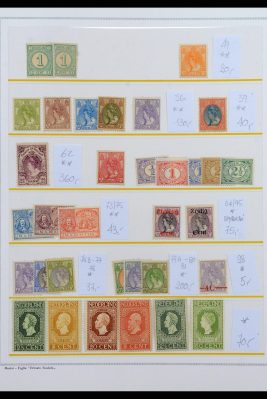 Well filled, mostly MNH stamp collection Netherlands 1894-1980 in Marini album, including many better stamps such as (NVPH no's): 78**, 134-135**, 136-138**, 184**, 195**, 212- 219**, 240-243**, 244-247**, 248-251*, 257-260**, 274-277**, syncopated 90-93**, etc.
click here for all the photos
(opens in new window).
WE BUY STAMPS
WOULD YOU LIKE TO SELL YOUR STAMPS?
Did you stop collecting? Or obtained stamps from an estate?
We'd love to buy your stamp collection. Please contact us during opening hours. An appraiser is always present.
We offer above the market prices and cash settlement.